FOUNDER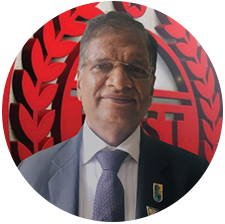 From a single room at Masjid Bunder in Mumbai, a major transport hub, one man started out with an idea in 1985.
Mr. Jai Kumar Gupta was forced to hire infrastructure so he could serve clients during this period when the transport industry was largely unorganized.
Although countless challenges lay before him, he persevered and in spite of them managed to lead the organization to further development.
Mr. Jai Kumar Gupta, CMD, Best Roadways Limited now oversees an empire comprising of more than 1500 Trucks, 2 Petrol Pumps, Over 5 million sq. ft. of owned warehousing space and various investments other than logistics.
He focuses his energy towards the betterment of the society through his several social welfare initiatives under the aegis of the family charitable trust, Shri Gajanand Gupta Charitable Trust
DIRECTORS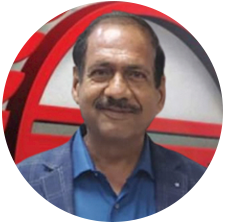 Mr. Satish Gupta has vast experience in operations and human resource management.
As the chief operating officer, he is responsible for identifying, developing, testing and implementing growth plans throughout the supply chain, negotiating and contracting with vendors/service providers, and incorporating KPIs with the highest standards.
He is an expert in analyzing and quantifying distribution performance and initiating corrective measures when deviations from schedules or excessive costs occur.
New-gen Directors
Completed his MBA from the Indian School of Business. He is also closely involved in the day to day operations of the company.
Currently involved in providing expertise to assistance in the formulation, development, and implementation of revenue generating policies and strategies.
Additionally, redefining business processes and learning and developing new talent are among other important responsibilities.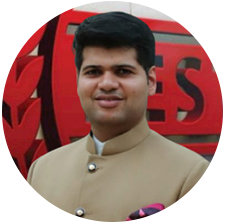 Sahil's background is in business with a BBA from the Amity International Business School. He is the youngest new generation entrepreneur with the company and has his hands on operations and marketing from North India.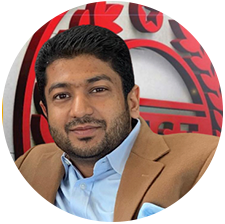 Ashish earned his MBA from SP Jain Institute, Mumbai.
Ashish is a multifaceted logistics professional, not only overseeing the company's air and rail freight operations, but also participating in the parent company's road freight vertical.