Connecting
hinterlands to the main port of JNPT
Our raison d'etre, we have been accomplishing 100 daily trips from JNPT to North India carrying JNPT's imports and around the same number of trips from North India to JNPT carrying the Export goods.
End-to-end transparency of services and delivery performance
Direct Door-to-Door delivery, ensuring faster speed-to-market by bypassing distribution centers/ warehouses in destination markets
Significant beneficiaries - Manufacturers of High Value Export Oriented Goods based in: New Delhi, Haryana, Punjab, National Capital Region, Parts of UP.
First chartering its way at JNPT in 1995, BEST Roadways has bequeathed the JNPT ecosystem with its unmatched and notable logistic services.
We have been supporting the supply chain of numerous importers and exporters, and hundreds of CHAs and freight forwarders with very close proximity to the port.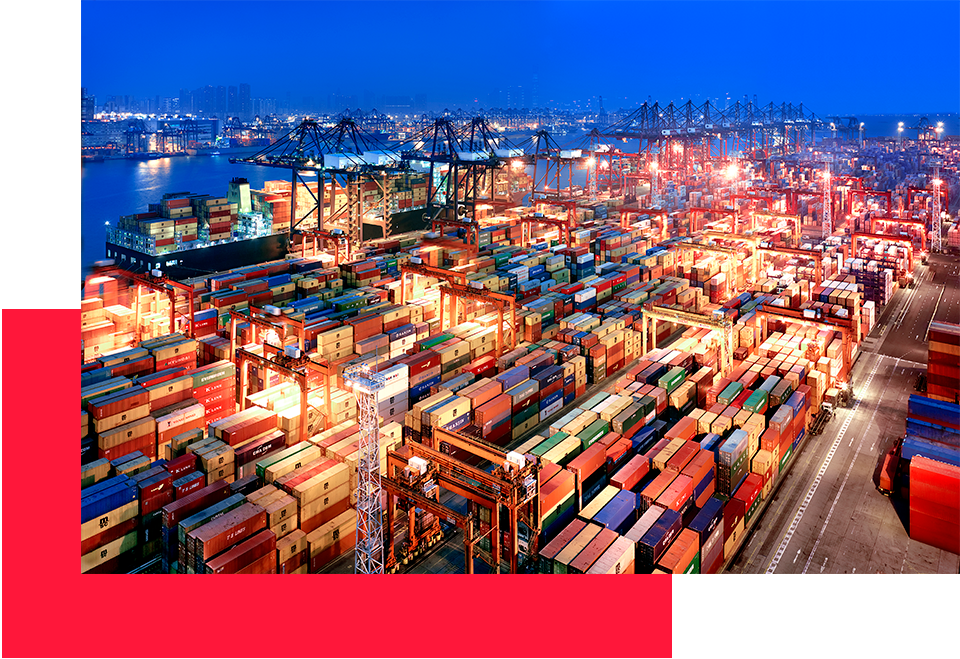 STATS
BEST constructed the largest Truck Terminal & Warehousing Complex at a distance of just 3 kms from the port terminal with a total storable area of 3,00,000 square feet under one roof, and modern RCC facility with all the safety and hygiene compliances.
HOW IT WORKS
Our 25 Branches in North India acts as consol warehouses- Noida – 1, Noida – 2, Gurgaon, Khandsa, Manesar, Faridabad, Okhla, Barhi, Kundli, Sonipat, Panipat, New Delhi, Khekra, Mundka, Agra, Ferozabad, Moradabad, Sangwari, Rajokri, Neemrana, Alwar, Jammu, Ludhiana, and so on.
The first mile happens from local pickup trucks, these part loads get consolidated into 32 feet loads from each branch.
The mid mile happens in 32′ trucks towards JNPT
Upon reaching JNPT, these consignments get destuffed at our Mother Warehouse.
FROM JNPT (MOTHER WAREHOUSE)- As and when we get notified by the shipper or CHA to deliver the consignment to the yards, we do the needful by using last-mile delivery on local pickups.
Some of our other services include Port-to-CFS movement, general warehousing, customs bonded warehousing, destuffed cargo movement, etc. at JNPT.